Biography : Neha is the co-founder and CEO of a space startup, Astrome, which is working on making high-bandwidth satellite internet connectivity affordable. Astrome through its patented technology is solving the fundamental problem of the absence of quality internet backbone in most parts of the world. She holds a PhD from Texas A&M University and a Masters from Indian Institute of Science (IISc) in Aerospace Engineering. She worked as a Postdoctoral Research Associate at University of Florida in association with the Air Force Research Lab, USA. She was awarded the Amelia Earhart Fellowship by Zonta Foundation and WEQ award jointly by AnitaB.org, USISTEF and Government of India. She was also selected to be part of ITU's EQUALS program.

The Unconventional Startup
Abstract : Space has been thought of as a sector in which only companies and individuals with deep pockets can succeed. This view is changing due to the determination of several individuals and startups who are changing the mindsets of customers and financiers in their respective countries. This talk will reflect upon our experiences and observations in this context.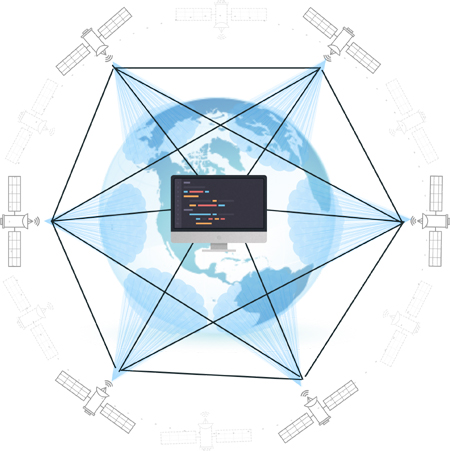 Vision of a connected world [Credits: Astrome Technologies Private Limited]